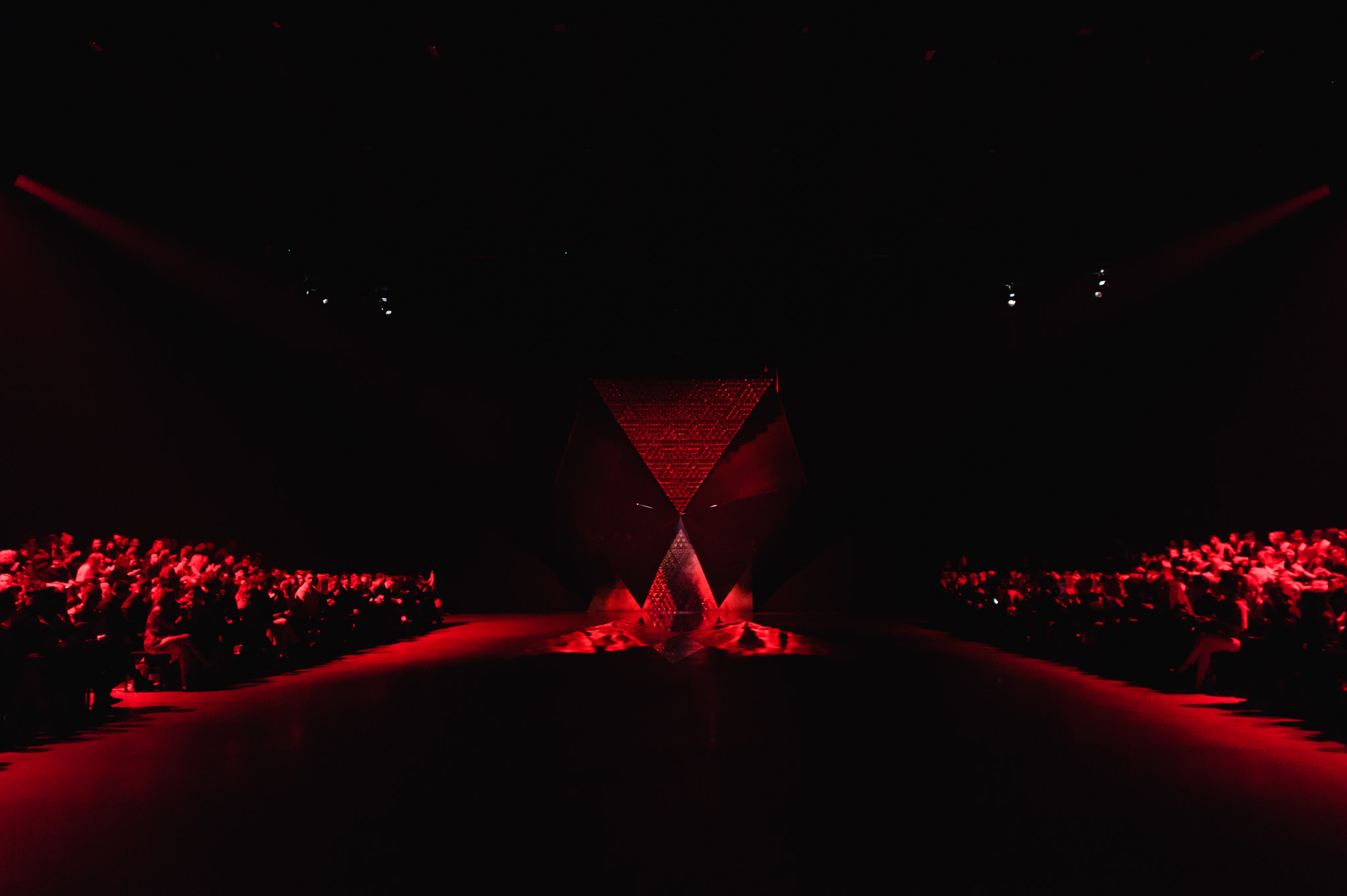 Wraz z końcem roku nieuchronnie zbliża się koniec sezonu eventów. Zwieńczeniem tegorocznej jesieni był pokaz Dawida Wolińskiego, który kolejny raz zabrał nas w mroczną podróż i opowieść o blaskach i cieniach kobiecości.
Czwartkowego wieczoru surowe wnętrze warszawskiego Studia ATM przerodziło się w epicentrum mody.
Przestrzenna hala telewizyjna zamieniła się w kameralną przyciemnioną przestrzeń z centralnie umiejscowionym wybiegiem, na środku którego znajdowała się widowiskowa instalacja.
Gdy zgasły światła a wybieg rozbłysnął światłem reflektorów, ten zatonął w dymie. Po chwili z toni wyłoniła się pierwsza modelka. Kolekcję Atelier 214.2 Projektant zbudował na dwóch kolorach: w większości przeważającej czerni oraz krwistej, karminowej czerwieni. Mimo, iż noir jest niesamowicie uniwersalny tak również stanowi niemałe wyzwanie kiedy jest kolorem wiodącym w kolekcji. Czerń jest niesamowicie wymagająca, przez co niekiedy trudno wydobyć w projektach optymalne i ciekawe formy za to jest szalenie wdzięczna przez co eksponuje kunszt krawiectwa i precyzję odszycia. Z kolei czerwień jest kwintesencją kobiecości. Jej intensywność sprawia, że mimowolnie staje się w centrum uwagi.
Wybieg skrzył się feerią blasku cekinów, misternie naszywanych koronek i żakardów, które stanęły w kontrze z gładkimi satynami czy jedwabnymi tkaninami. Kroje, prezentowane na wybiegu przywodzą na myśl kultowy New Look Diora lat 50-tych. Odważne głębokie dekolty, gorsetowe body czy wyraziście wytaliowane sukienki o zróżnicowanych długościach sprawiają, że nawet najbardziej wymagająca Klientka Wolińskiego w nowej linii znajdzie niejedną propozycję dla siebie. Atelier 214.2 to klasyczne formy z podpisem Designera, w dosłownym tego słowa znaczeniu. Na wybranych sylwetkach Projektant subtelnie wkomponował logo swojej marki, co stanowi ciekawy i intrygujący detal. Niewątpliwym zaskoczeniem była sukienka z nieszablonowym kapturem w formie fascynatora, która została wykonana z tysiąca czarnych róż. Sukienki z nowej kolekcji to idealne propozycje na Sylwestra, aby z klasą i uznaniem rozpocząć nowy, 2019 rok.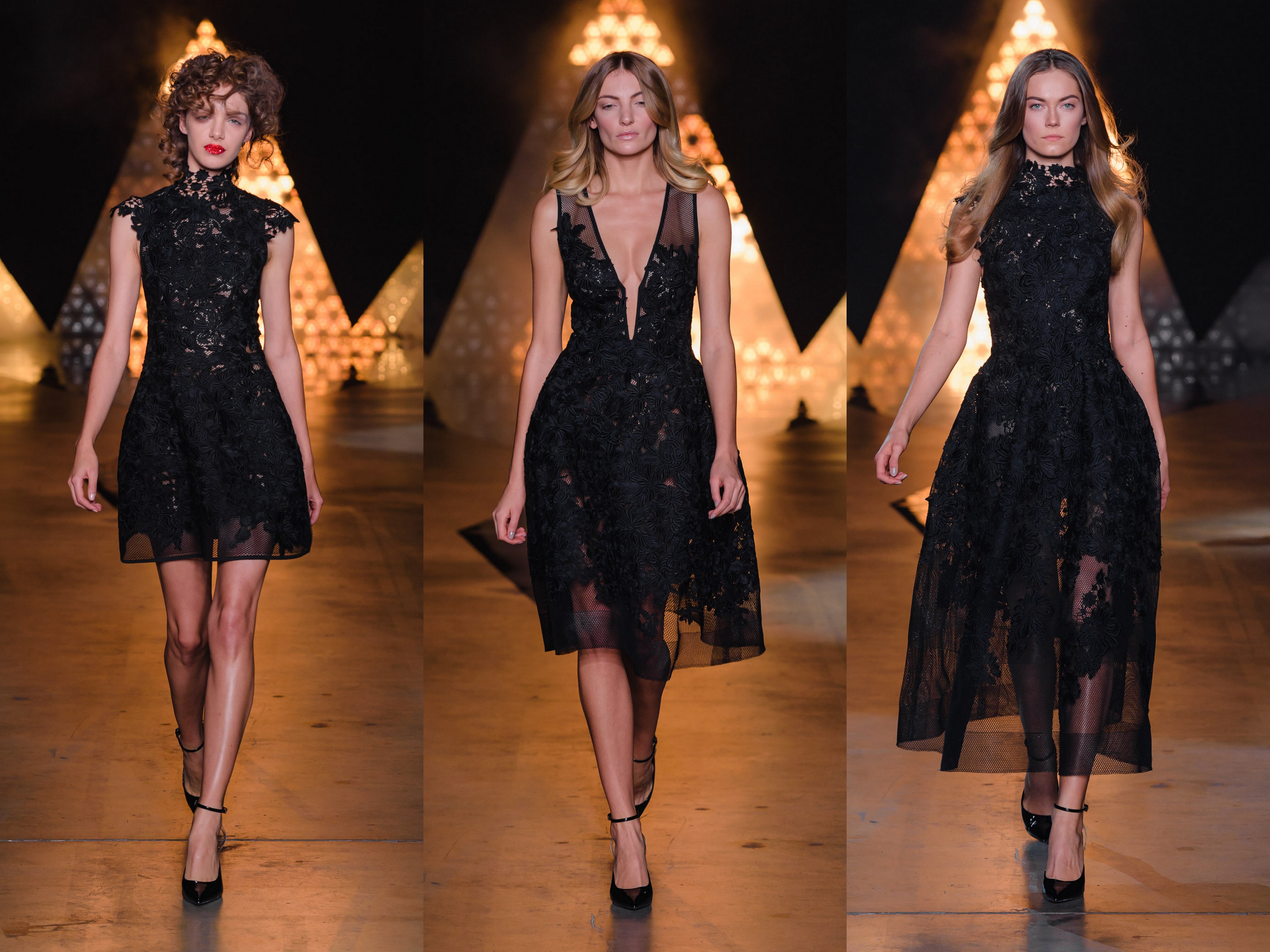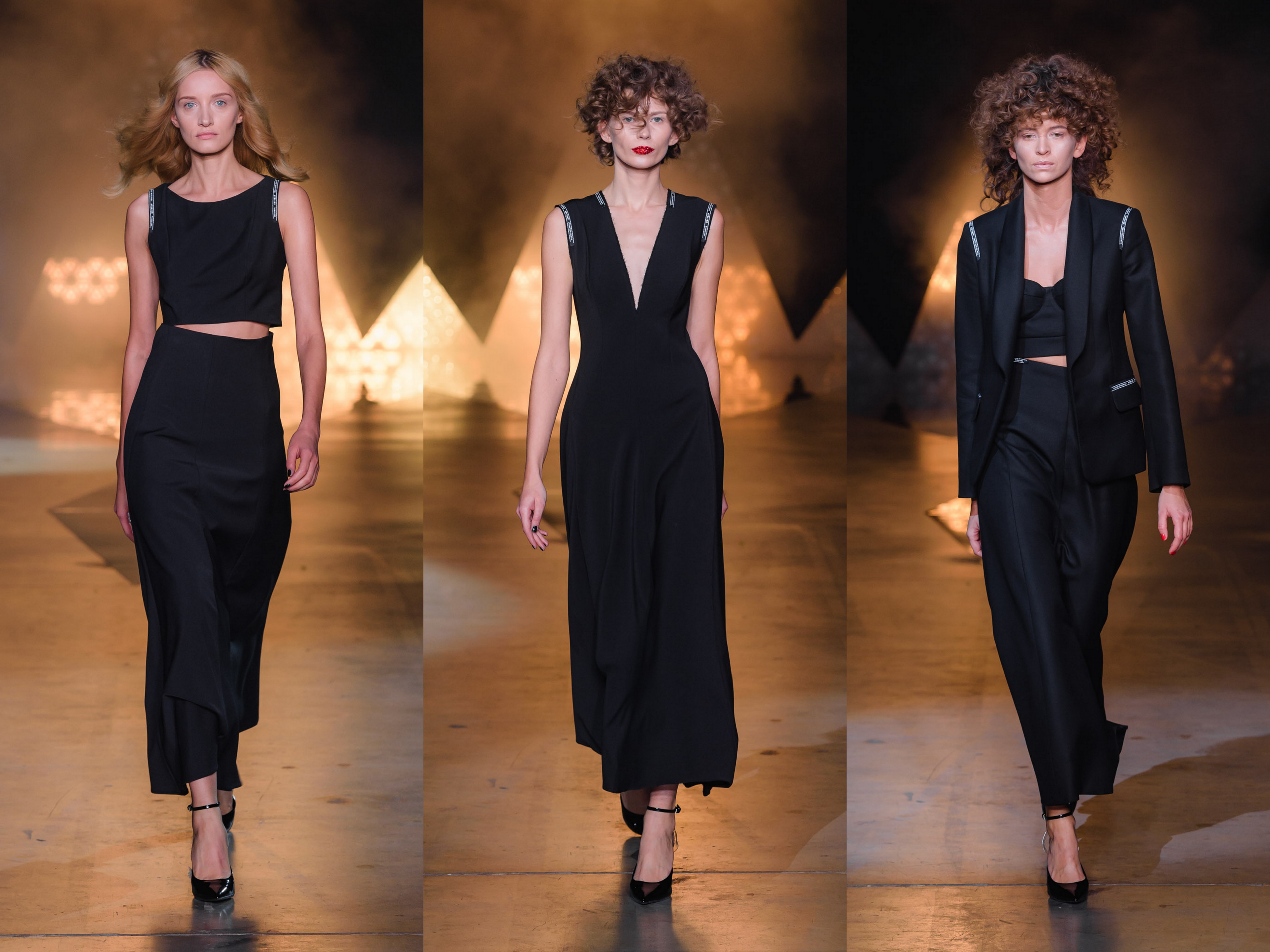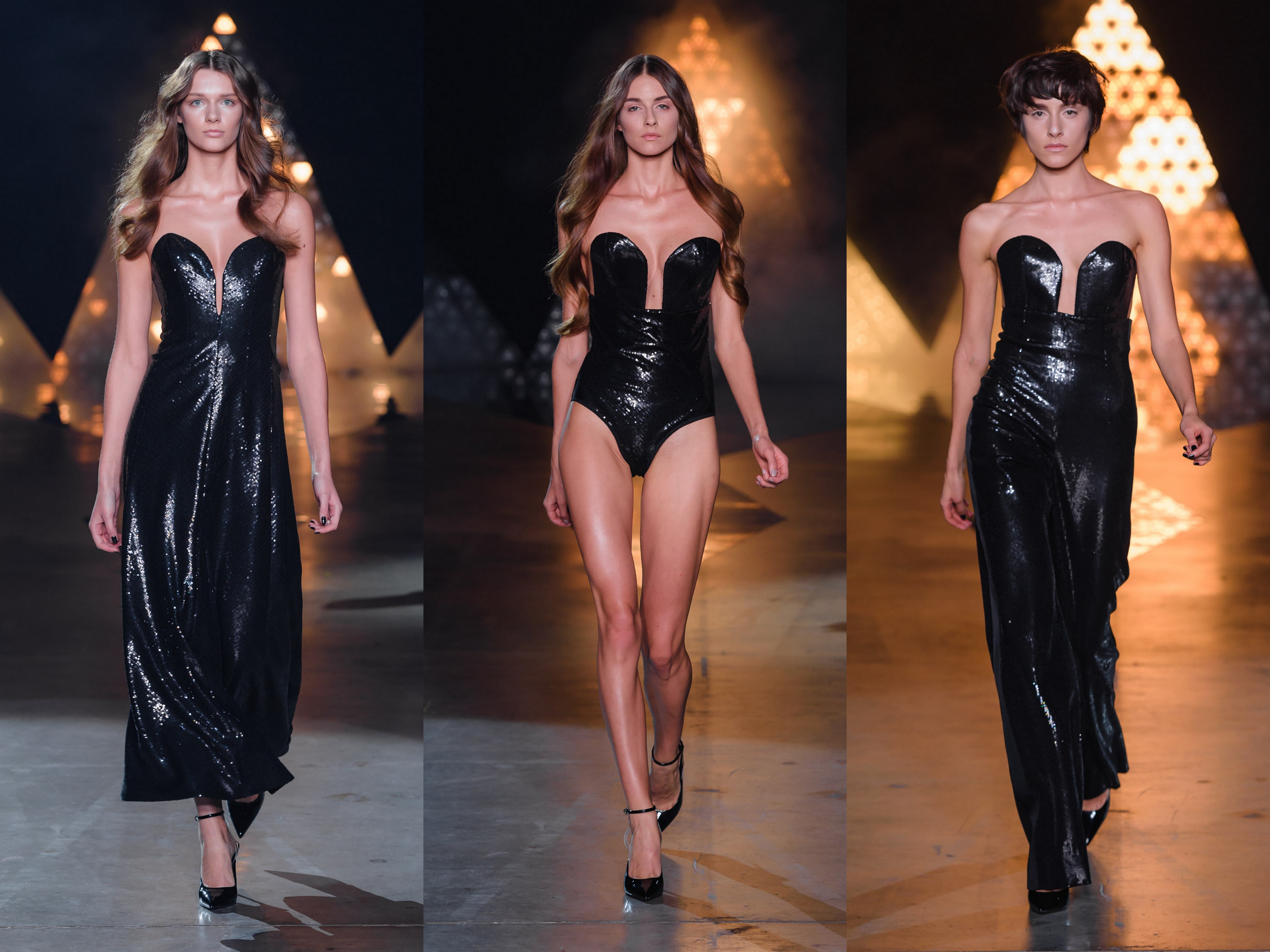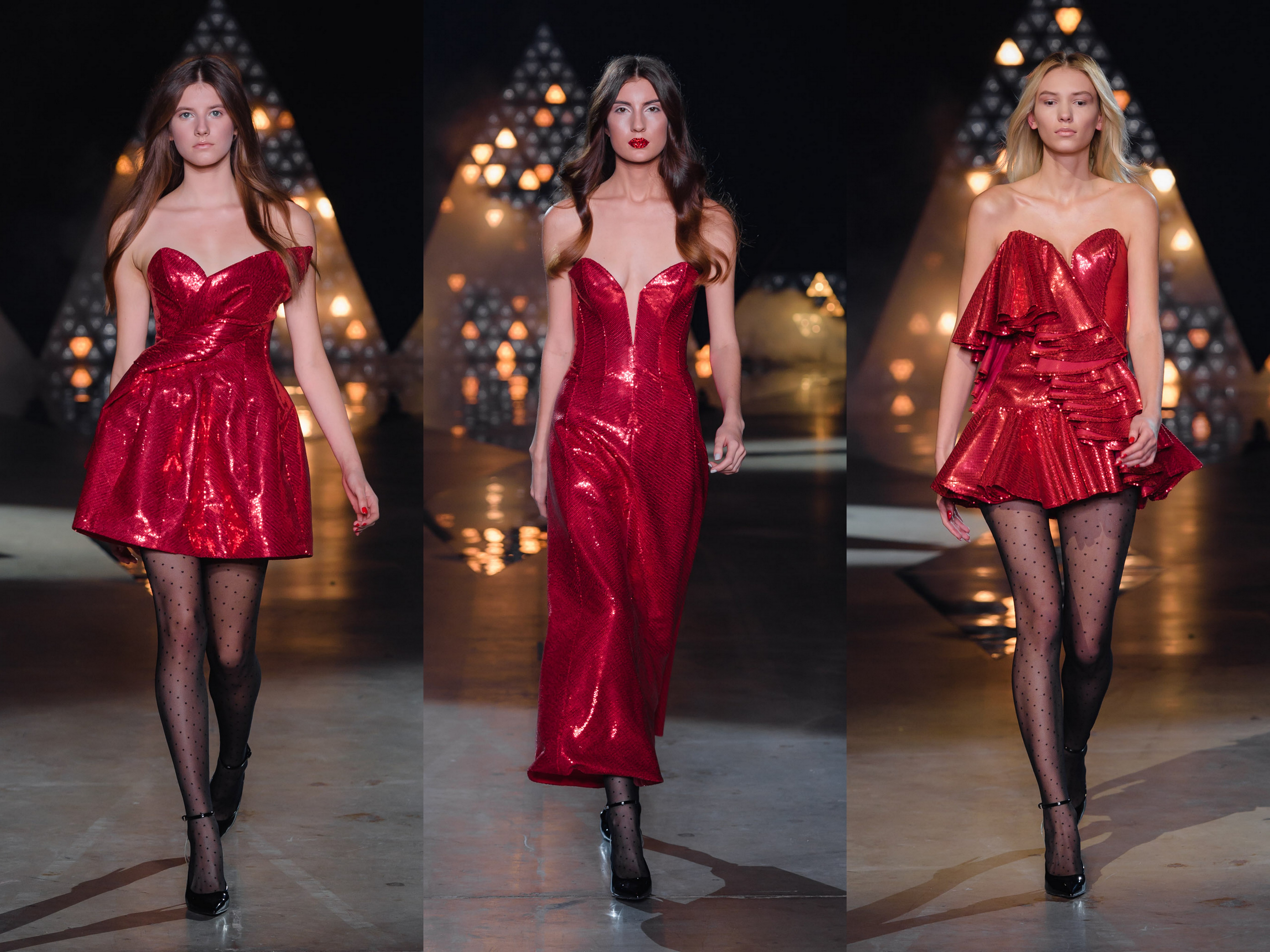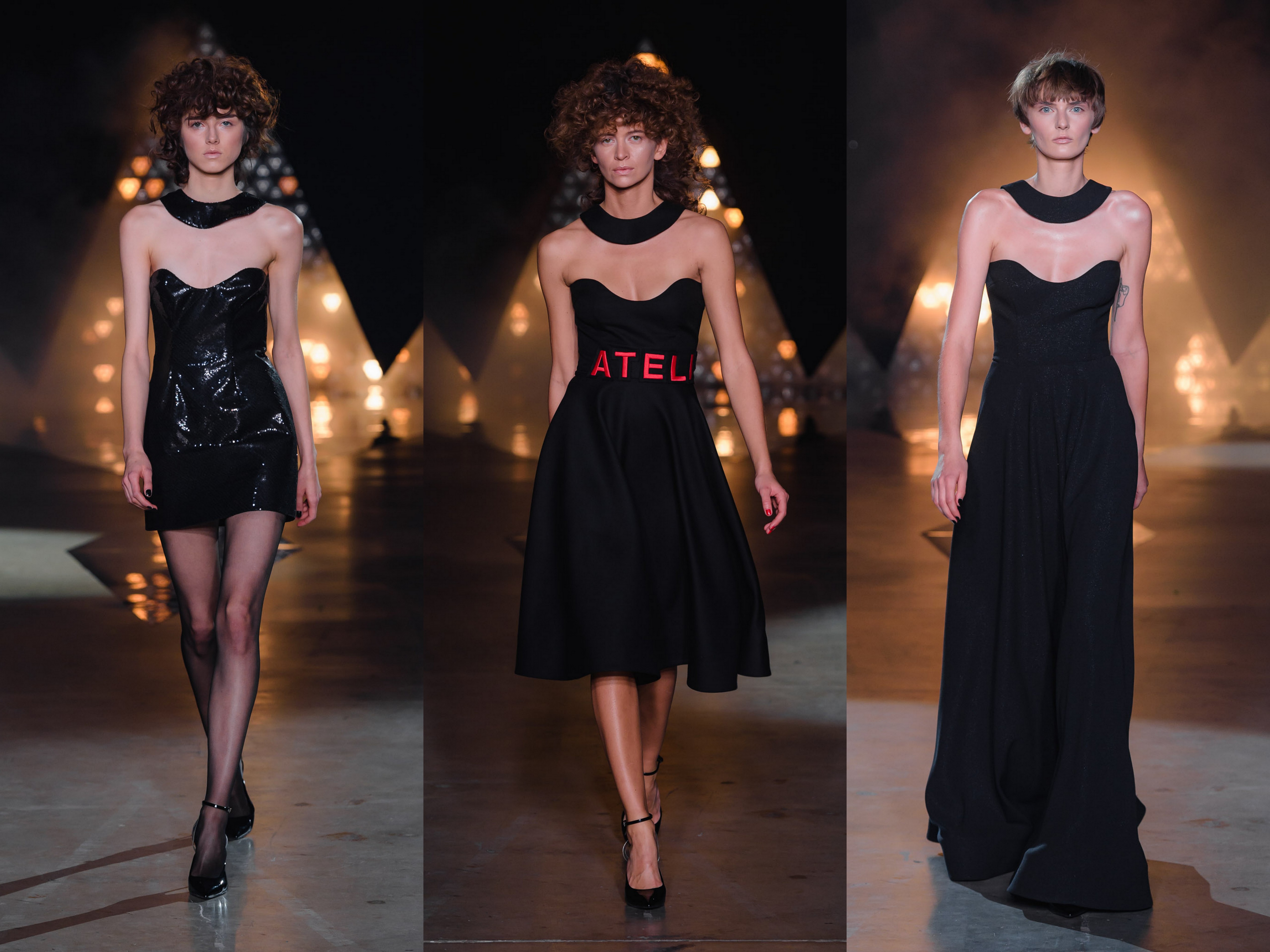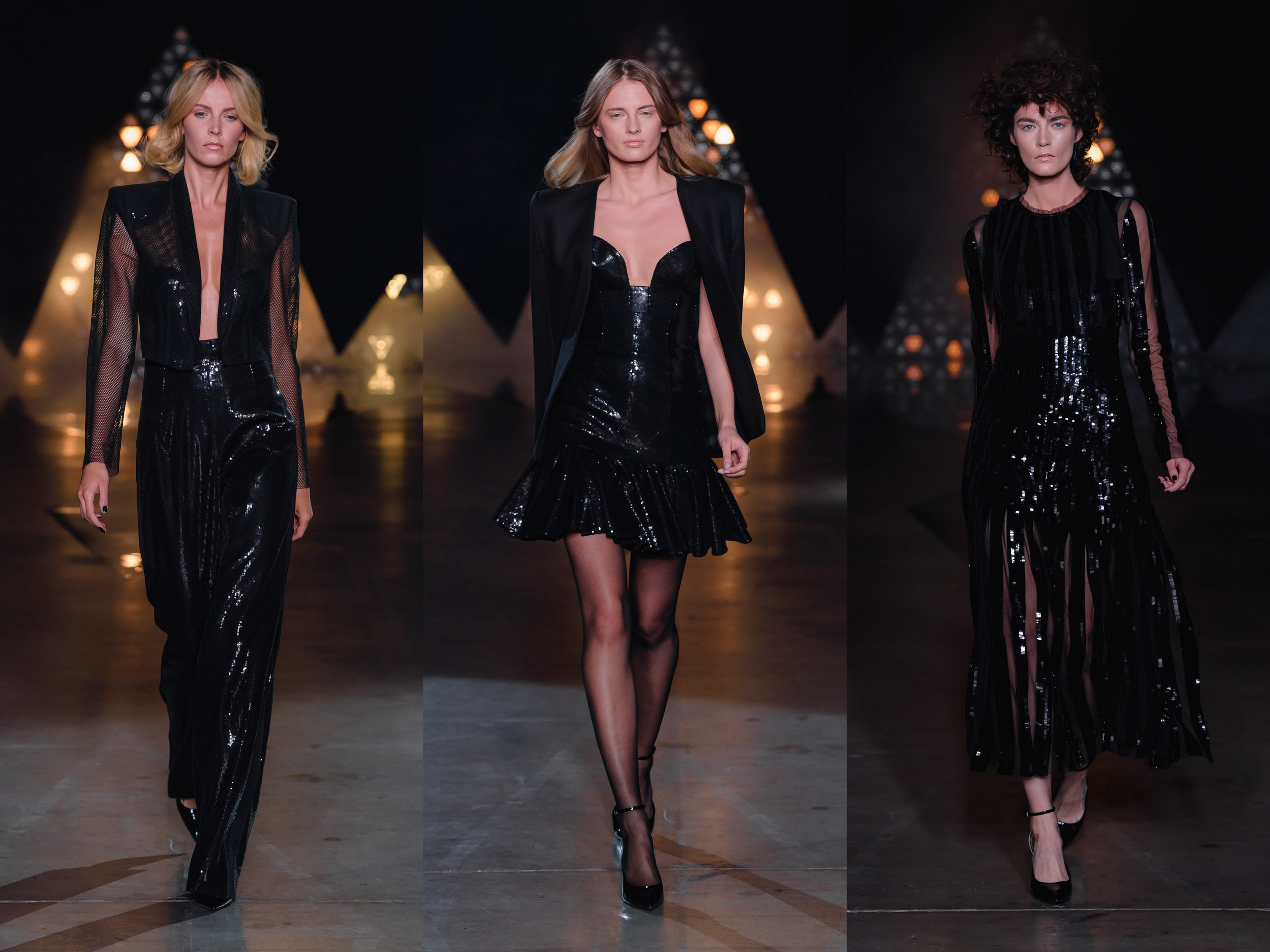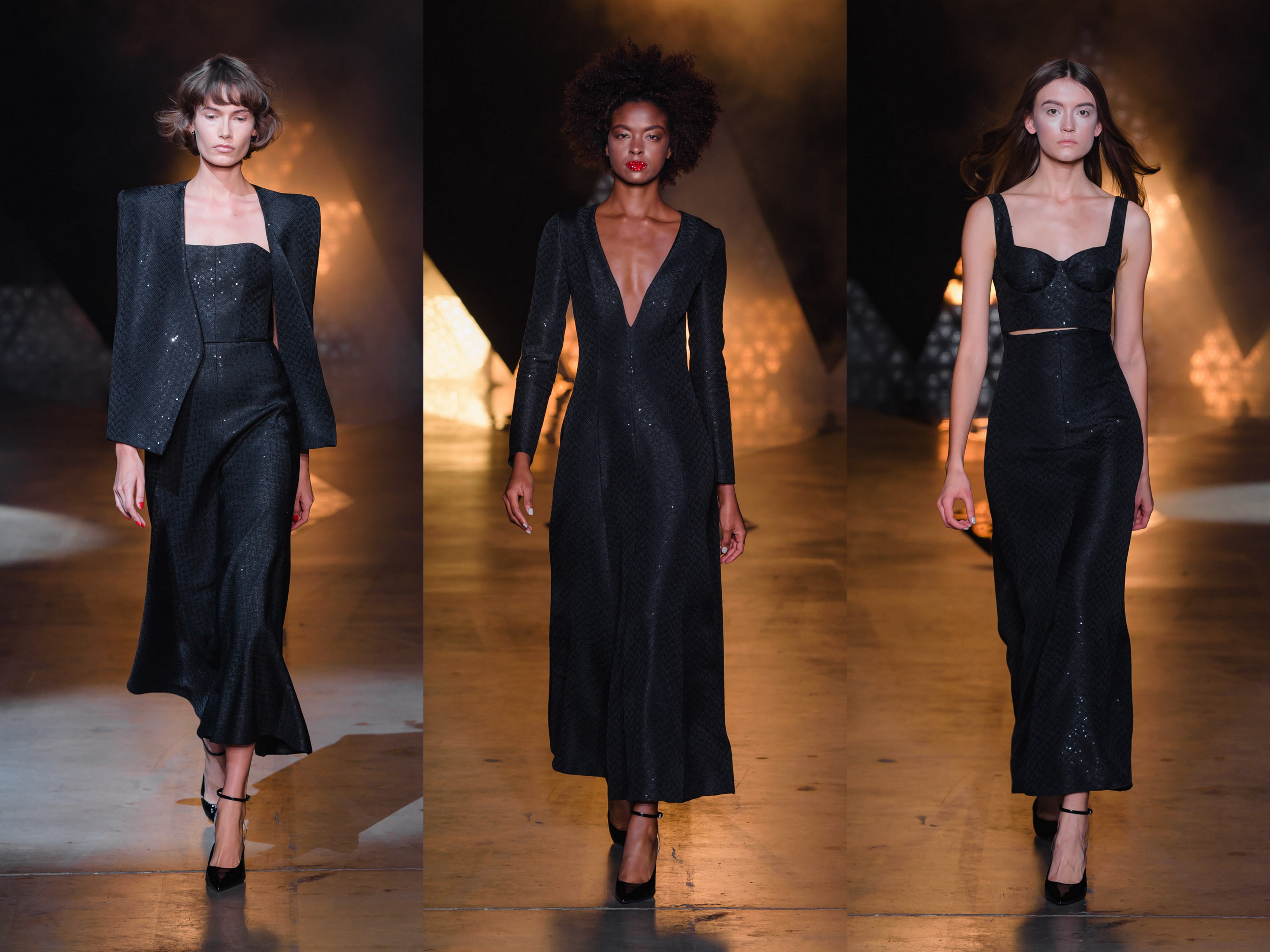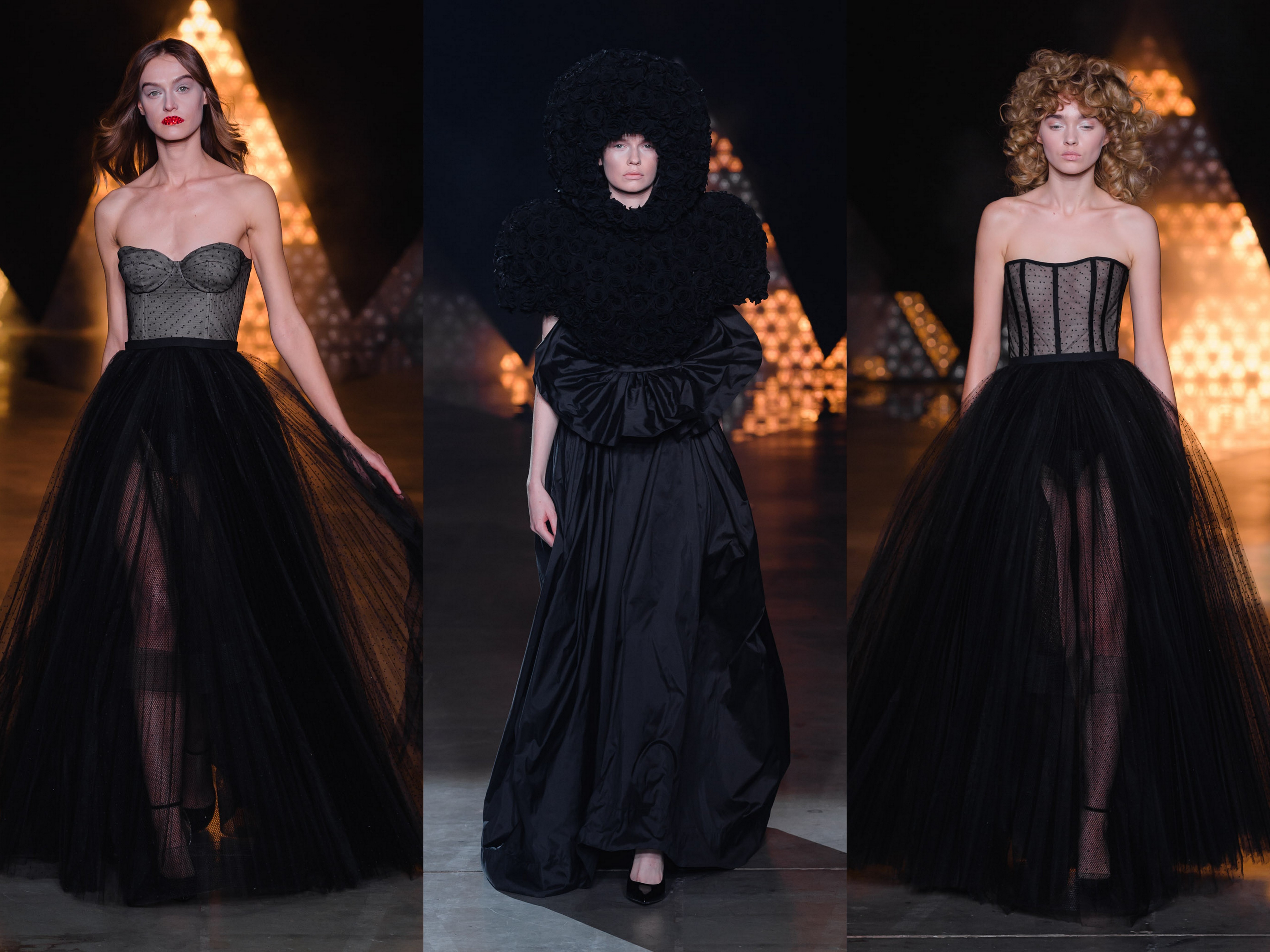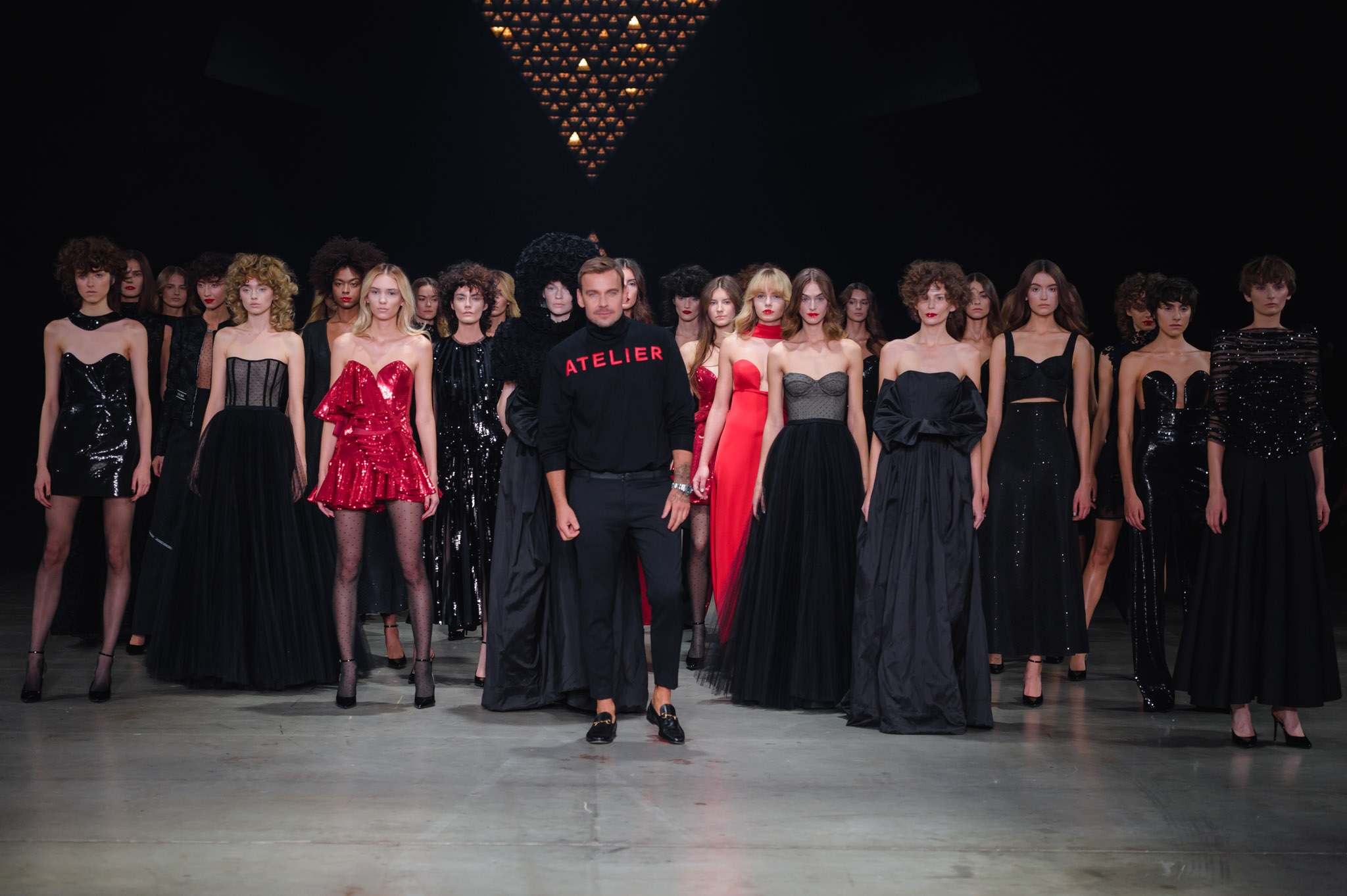 Hasłem przewodnim pokazu było "No Martini No Party!", które wpisało się w klimat czwartkowej nocy. Cekiny i Prosecco polały się strumieniami. Inauguracją eventu i niewątpliwie jedną z większych atrakcji było otwarcie 6-litrowej butelki Martini Asti.
Photos:
Catwalk/Filip Okopny – Fashion Images
Party/AKPA